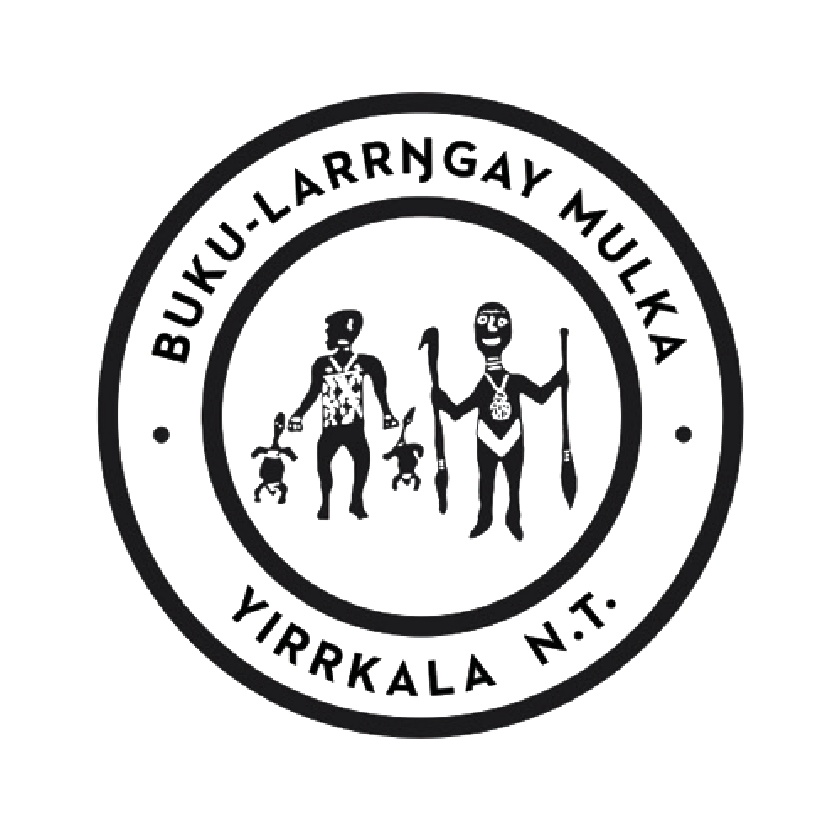 Our primarily Yolŋu (Aboriginal) staff of around twenty services Yirrkala and the approximately twenty-five homeland centres in the radius of 200km.
In the 1960's, Narritjin Maymuru set up his own beachfront gallery from which he sold art that now graces many major museums and private collections. He is counted among the art centre's main inspirations and founders, and his picture hangs in the museum. His vision of Yolŋu-owned business to sell Yolŋu art that started with a shelter on a beach has now grown into a thriving business that exhibits and sells globally.
Still on the same site but in a greatly expanded premises Buku-Larrŋgay Mulka Centre now consists of two divisions; the Yirrkala Art Centre which represents Yolŋu artists exhibiting and selling contemporary art and The Mulka Project which acts as a digital production studio and archiving centre incorporating the museum.