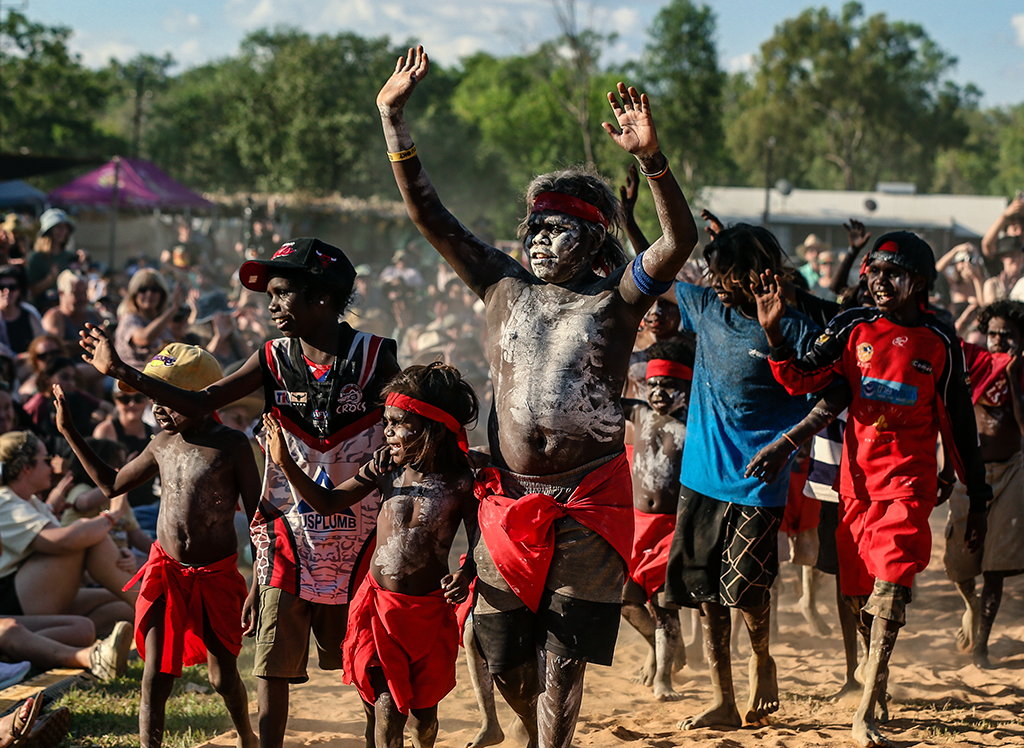 Culture
Sharing traditional indigenous culture with family, friends and visitors to the community lies at the heart of Barunga festival.
The Festival is proud to preserve ancient rites, customs and skills, and engage the broader community to offer a platform for passing on knowledge and experience to the next generation as well as to the non-Indigenous community.
The traditional cultural program presents many 'once in a lifetime' opportunities for audiences to engage in traditional dance, spear throwing, didgeridoo playing and making, bush medicine and cooking, weaving and dreamtime storytelling.
Barunga Junior Guides – a Barunga School initiative – again was a big hit last year, with their walking tours of the local land and community.
One of Barunga's main features is the Bunggul traditional dance, with dancers coming from across the top end putting on a spectacular showcase.
TICKETED WORKSHOPS WILL BE ON SALE AT THE FESTIVAL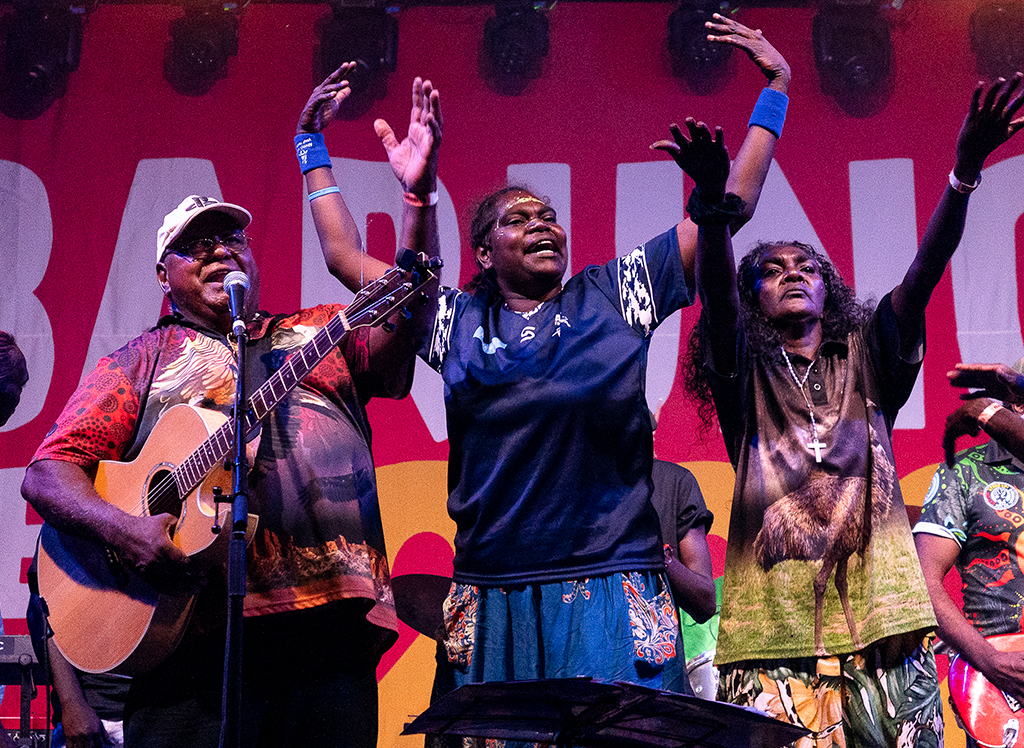 Music
Music is a big part of community life, bringing together children, artists, performers, song men and song women to share stories and culture with the audience through song and dance.
At Barunga Festival, traditional meets contemporary music across two stages, over three big nights. Nationally acclaimed musicians perform alongside emerging community artists from all over the NT, in a breeding ground of musical collaboration.
The music program at Barunga Festival 2024 will have an amazing array of superstar performers and community musicians.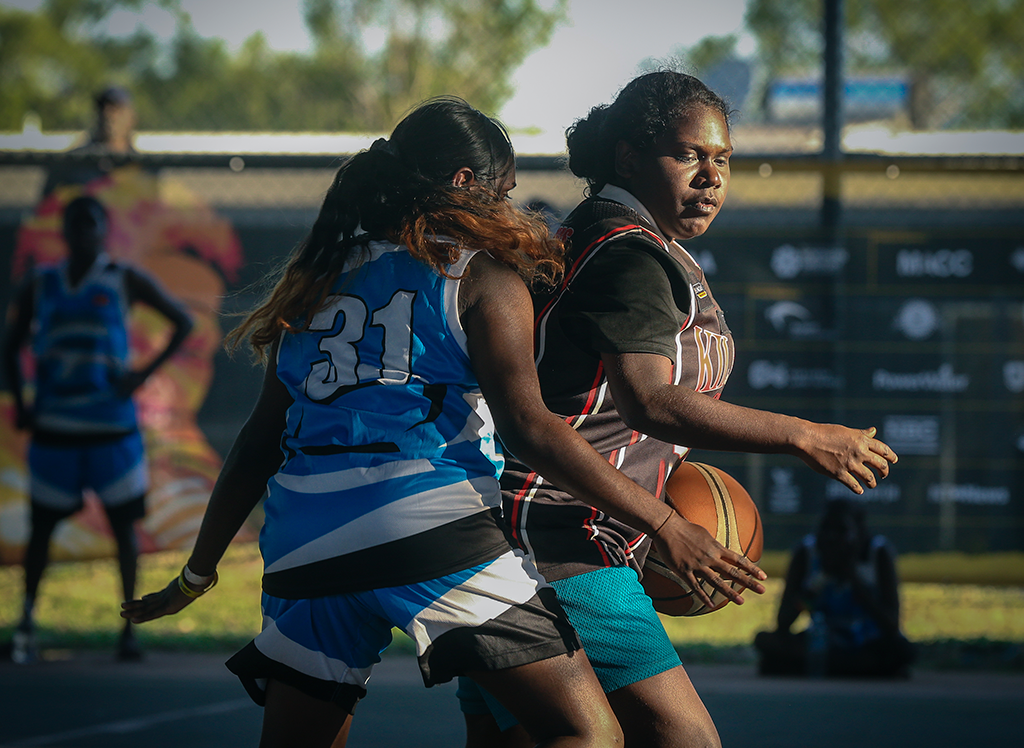 Sport
Aboriginal people have always played a broad variety of traditional games, and today many Aboriginal athletes excel in their discipline and often across several codes.
Sport is the backbone of health and well being for all communities because it provides a sense of belonging and a feeling of coherence, commitment and something to stand for which creates meaning and purpose.
Witness naturally gifted talent at it's best. Over forty sporting teams from across the Northern Territory are coming to participate in AFL, basketball, softball and for the first time at Barunga we will have Rugby 7s.
Check out the
Program
The Barunga festival program celebrates the cultural diversity of the region and features a range of activities, including music, dance, sport, traditional art and cultural workshops.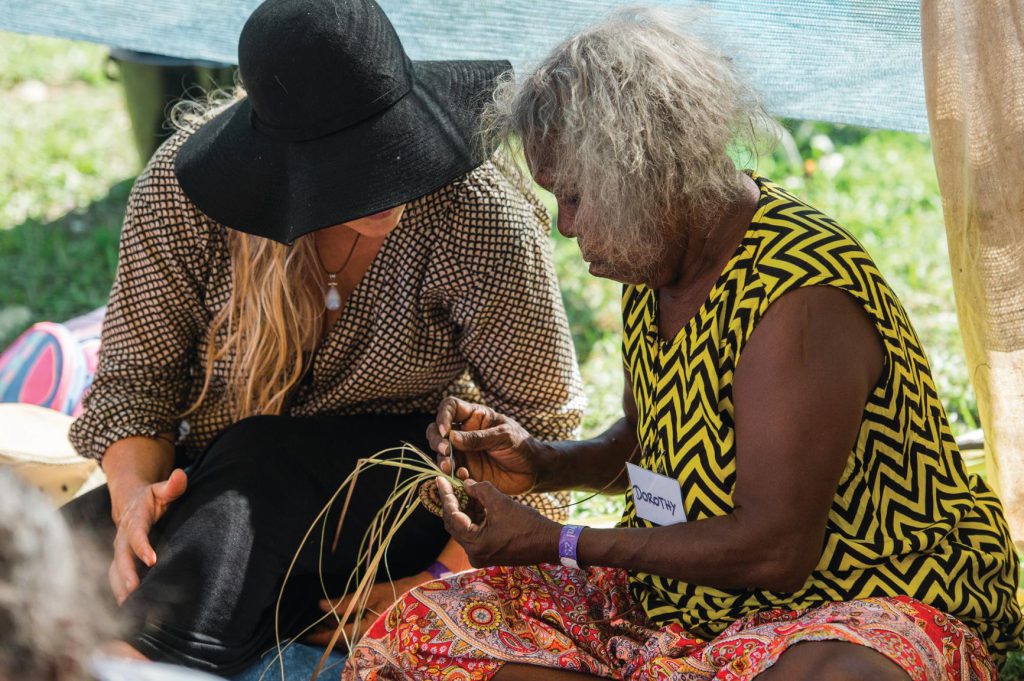 …