Tickets on Sale Now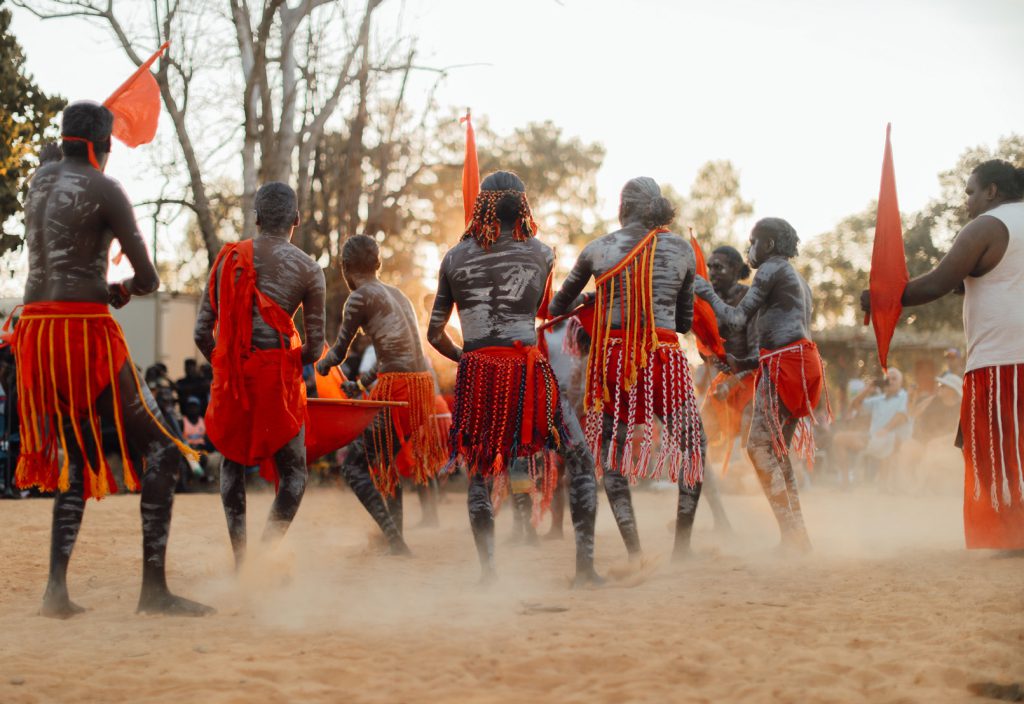 Coming to BARUNGA 2024?
Please be aware that you will need to comply with any permit laws, regulations or directions from the Northern Land Council and Northern Territory Government including but not limited to any directive of the Chief Health Officer made or amended in relation to COVID-19. Permits are not required to attend Barunga for the festival weekend and gates open 9am Friday and close midday on Monday.
Barunga is a Dry Community
Barunga Festival is a drug and alcohol free event. The penalties for taking alcohol & other drugs into restricted areas can be severe. Please note there will be police checks on the road to Barunga and your vehicle, including camper vans, may be searched and spot checks will be conducted throughout the weekend.
No visitor dogs
The community camp dogs do very well accommodating the Barunga Festival in the small community that grows from 360 residents to 4000 over the festival weekend however introducing dogs from outside causes problems, no matter how well controlled they are by their owners. We are not removing dogs from the event if they live at Barunga because they already have established a pecking order. Unfortunately it only takes one incident and it was flagged in the risk management plan that we are required to have for insurance.
Kennels can be found in Katherine https://www.taggertykennels.net or https://www.rellamspetretreat.com who are set up for pets on tour with their families.
What are the behaviour protocols?
Purchasing a ticket to Barunga means you agree to a certain code of conduct while on country.
You are guests on Jawoyn land and invited by the Bagala clan so please dress conservatively and be sun wise.
Please respect the community and stay within festival areas and camping grounds.
Show respect and ask permission to take an individual's photograph. It is a condition of general entry to Barunga that all ticketed participants agree that it is not permissible to publish images of individuals & families without permission. This enables individuals the right to maintain control, for protocol & cultural sensitivity reasons, of the public use of their own image. It is also an offence to reproduce any content including elements of art for commercial profit.
Barunga is a drug and alcohol free event. We need your help & assistance by honouring the way we manage our community. Police will be onsite conducting vehicle checks and there will be security throughout the weekend.
We ask that you do not bring your pets. Large areas of the Barunga community are unfenced and there are lots of people camping onsite.
Why pre-purchase a ticket?
Tickets are for sale ALL WEEKEND at the gate from 10am on Friday 7 June 2024 until capacity is reached. Best if you pre-book online and present your tickets for scanning to save queuing. You will be issued with a wristband and free to come and go over the weekend. Your ticket also includes unassisted camping.
Buying and Selling Tickets
Reselling tickets is against BARUNGA ticketing terms and conditions. Read the ticketing terms and conditions before purchasing your ticket. If you buy or except a 'printed' from someone else, you have no guarantee that they haven't printed multiple copies of that ticket and are passing them to others. All tickets will be scanned at the gate and if an ownership issue arises, you'll need to produce photo ID and the credit card used to make the booking to confirm your identity. The Bagala Aboriginal Corporation can identify the original ticket purchaser and reserves the right to void tickets when the terms and conditions have been breached.
Media Passes
There are a limited number of places available for working journalists. We do have an editorial photograher on site who can supply press kit images if you register your interest. For all enquiries relating to media registration, please email [email protected].