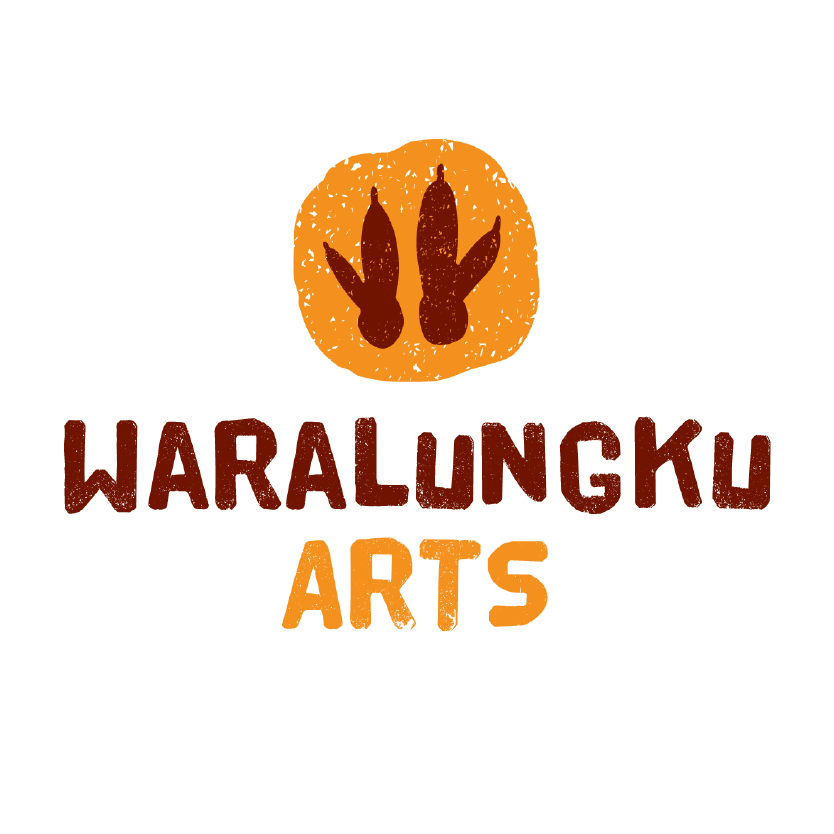 Waralungku artists are producing vibrant contemporary work which reflects history and tradition, but also speaks of current issues and concerns for Aboriginal people of today. The leading Borroloola artists explore a range of themes in their work including the life and the history of the community, wider political views and environmental concerns and also (very often) simply the distinctive beauty of the surrounding landscape.
Waralungku Arts ensures Fair Trade practices for all their artists – you can be assured that you are making an ethical purchase in buying directly from the art centre. Seventy percent of the purchase price goes directly the artist, whilst the remaining thirty percent is used to purchase new supplies and support artistic practice.
Waralungku Artists work in a wide range of mediums – contemporary painting, printmaking, sculpture, jewellery and traditional craft items.